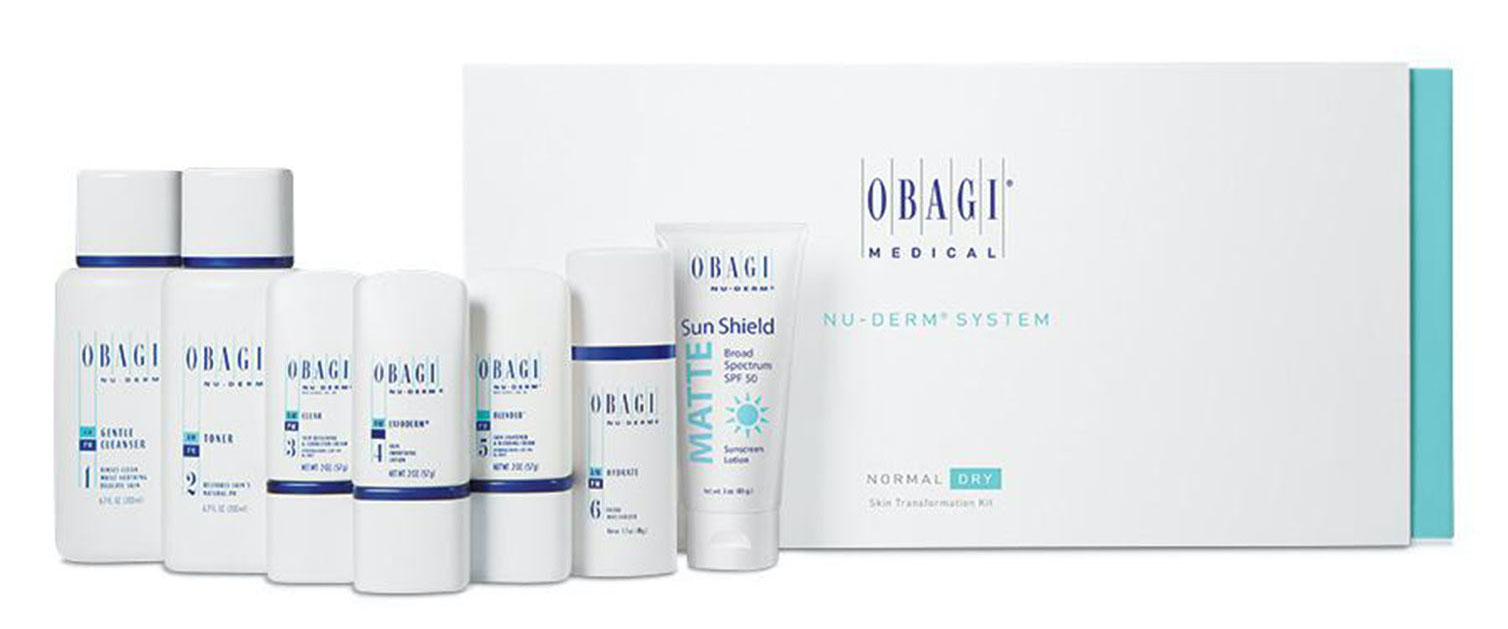 Obagi Medical has been specifically formulated to transform the skin from within. Obagi Medical Products result in younger, healthier-looking skin. The Obagi Medical Product range helps reduce the visible signs of ageing such as fine lines, wrinkles, melasma (dark spots), hyper-pigmentation, laxity and uneven texture. Contained in the range there are also a number of products designed to treat adult acne.
The Obagi Skin Care Systems consist of prescription-strength products, clinically proven to combat a range of problematic skin conditions.
These products are by prescription only and can be purchased via one of our Nurse Prescribers at a Consultation appointment.
Obagi Nu-Derm System (Prescription Only)
The Obagi Nu-Derm System is particularly effective at transforming skin at a cellular level. The Nu-Derm System comes in two different options for normal/dry skin and normal/oily skin.
This System is clinically proven to correct and improve signs of ageing, specifically targeting:
Severe Hyperpigmentation
Age Spots
Melasma
Fine lines
Rough skin
Skin laxity
Adult Acne
General improvement of complexion

Obagi C-Rx System (Prescription Only)
The Obagi C-Rx System rejuvenates skin from cell to surface. The C-Rx System is suitable for normal/dry skin and normal/oily skin and is perfect for ageing skin, which does not warrant treatment with the Obagi Nu-Derm System. The RX system includes Vitamin C and 0.4% Hydroquinone which achieves the following:
Brightens and reduces mild pigmentation
Reduces fine lines
Improves skin tone and texture
Improves the complexion generally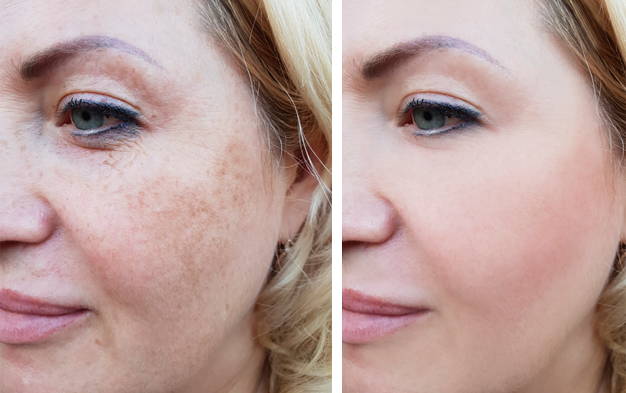 Obagi CLENZIderm M.D. System (Prescription Only)
The Obagi CLENZIderm M.D. System is the only prescription-strength acne treatment system which contains a patented, solubilized form of 5% benzoyl peroxide (BPO) to penetrate deep into the follicle, treating acne where it originates. Available for normal/oily skin or normal/dry skin, this simple, 3-step, prescription only System from Obagi is clinically proven to:
Cleanse the skin and clear the pores, banishing blemishes once and for all.
Penetrate deep into the follicles to eliminate the bacteria that irritates the skin and leads to acne outbreaks, rather than just treating the surface of the skin.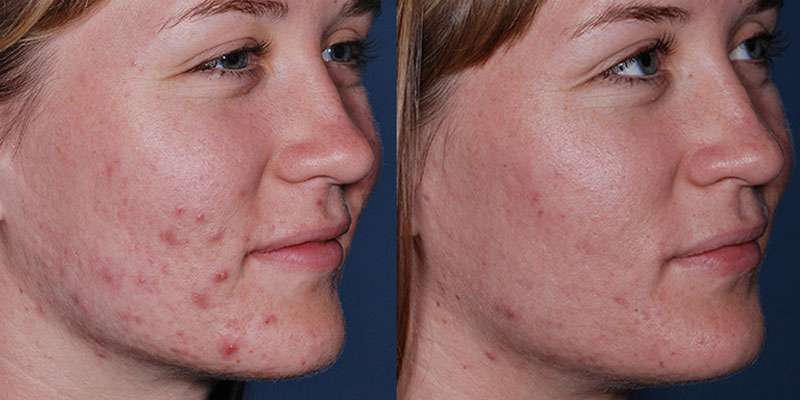 Obagi Nu-Derm System (Prescription Only)
Obagi C-Rx System (Prescription Only)
Obagi CLENZIderm M.D. System (Prescription Only)