Rejuvenates dull, tired skin by gently exfoliating dead skin cells
The new skin looks smoother, younger and fresher
Evens out skin imperfections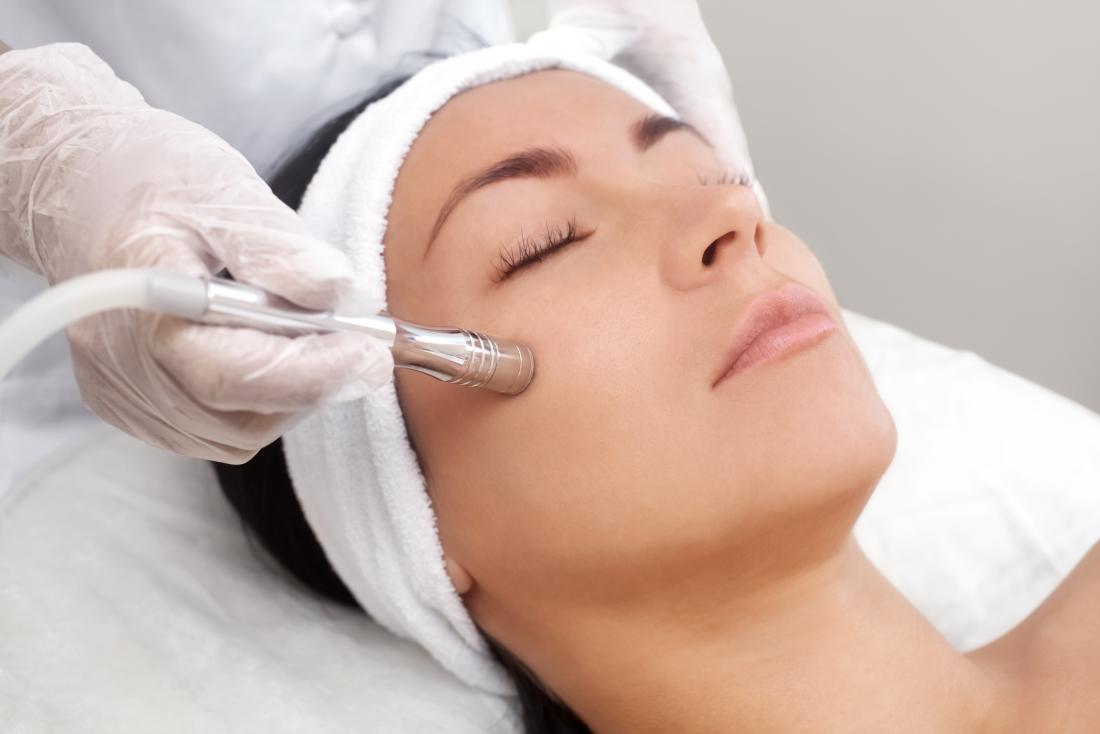 Rotational Microdermabrasion
Microdermabrasion is a cosmetic procedure. It involves a skin care specialist removing the top layer of skin with a small hand-held device. This latest technology combines the latest in adjustable , rotational control with variable vacuum to ensure a precise yet comfortable service without the downtime issues commonly associated with crystal microdermabrasion.
Microdermabrasion can exfoliate the skin, reduce signs of ageing, and make the skin appear more even. The procedure is safe a person with any skin colour.
At Hannah Clinic, we provide specialist medical microdermabrasion equipment to get the best possible results from the treatment.
When you book an appointment for this treatment, we will initially assess your skin to ensure that you are suitable for treatment and that it's the most appropriate treatment for your needs. The treatment itself and the aftercare process will be explained in full and we will answer any questions that you may have.
Microdermabrasion is a noninvasive cosmetic procedure. The specialist sprays or rubs fine crystals onto the skin with a wand that gently exfoliates the surface, removing the top layer. The aim is to make the skin appear younger.
The procedure should not be painful. The American Academy of Dermatology (AAD) estimate that it takes 30–40 minutes for the face and 20 minutes for the neck. Afterward, there may be slight swelling or sunburn-like symptoms for a few days.
Before seeing reduced signs of aging, a person may require between 5 and 16 treatments from a skin care specialist.
People can have treatments weekly, every 2 weeks, or monthly, depending on their skin type and the reason for treatment.
Most people request microdermabrasion to rejuvenate the complexion of the face and neck, but a specialist can perform the procedure on any area of skin.
The results are not permanent.
3D Skin Tightening Radio Frequency
Standard Combination Treatments
3D Microdermabrasion + 3D Mesotherapy
3D Microdermabrasion + 3D LED Light Therapy
3D Microdermabrasion + 3D Mesotherapy + 3D LED Light Therapy
3D Microdermabrasion + 3D Mesotherapy + 3D LED Light Therapy + 3D Skin Tightening
3D Skin Tightening Radio Frequency
Standard Combination Treatments
3D Microdermabrasion + 3D Mesotherapy
3D Microdermabrasion + 3D LED Light Therapy
3D Microdermabrasion + 3D Mesotherapy + 3D LED Light Therapy
3D Microdermabrasion + 3D Mesotherapy + 3D LED Light Therapy + 3D Skin Tightening